International visitors, students and workers can enter Canada under a temporary status. They are considered temporary residents.

Those who meet the eligibility criteria, living inside or outside Canada, can apply to settle in the country and become a permanent resident and, in the future, a Canadian citizen.

Immigration, Refugee, and Citizenship Canada (IRCC) is the federal department that facilitates the arrival of immigrants, provides protection to refugees, and offers programming to help newcomers settle in Canada.

Canada has more than 100 programs for permanent residency with different specifications and eligibility requirements. We assist you navigating through all options and define the most suitable for you and your family.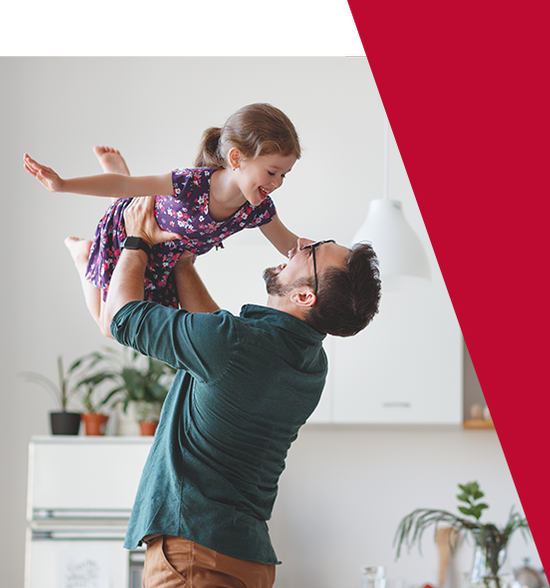 FIRST STEPS TO APPLY FOR CANADIAN PERMANENT RESIDENCY

Test your language skills:

English and French are the two official languages of Canada. To apply for any permanent residency program, you will have to submit the results of an official English or French test. Your English/French level has to be equivalent to the minimum CLB/NCLC level required for the program you are applying for.

CLB - Canadian Language Benchmarks (for English)

NCLC - Niveaux de Compétence Linguistique Canadiens (for French)

When taken an English/French test you will be tested in 4 skills: speaking, reading, writing and listening.

The tests accepted for permanent residency application are:

English

CELPIP–General: Canadian English Language Proficiency Index Program (General–LS test is not accepted)

IELTS–General Training: International English Language Testing System (Academic test is not accepted)

French

TEF Canada: Test d'évaluation de français (TEF Études, Naturalisation, Carte de résident or the Québec versions of the test are not accepted)

TCF Canada: Test de connaissance du français (TCF, DAP, ANF, Carte de résident or the Québec versions of the test are not accepted)

Get your foreign educational credential(s) assessed:

If you obtained your education outside Canada, you will need to submit along with your application an Educational Credential Assessment (ECA) for immigration purposes. The ECA is used to verify that your foreign degree, diploma, or certificate (or other proof of your credential) is valid and equal to a Canadian one.

Find the NOC for your occupation:

NOC (National Occupational Classification) is the system used by IRCC to classify jobs in Canada.
For immigration purposes, the main job groups are:

Skill Type 0 (zero): management jobs
Skill Level A: professional jobs that usually call for a degree from a university
Skill Level B: technical jobs and skilled trades that usually call for a college diploma or training as an apprentice
Skill Level C: intermediate jobs that usually call for high school and/or job-specific training
Skill Level D: labour jobs that usually give on-the-job training

Jobs with NOC Skill Type 0, A or B are considered "skilled" occupations.

Knowing the NOC for your occupation is an important step to find out which immigration programs you qualify for.
Regulated Canadian Immigration Consultants
Proudly regulated by and in good standing with the College of Immigration and Citizenship Consultants (CICC). Registration #: R507233.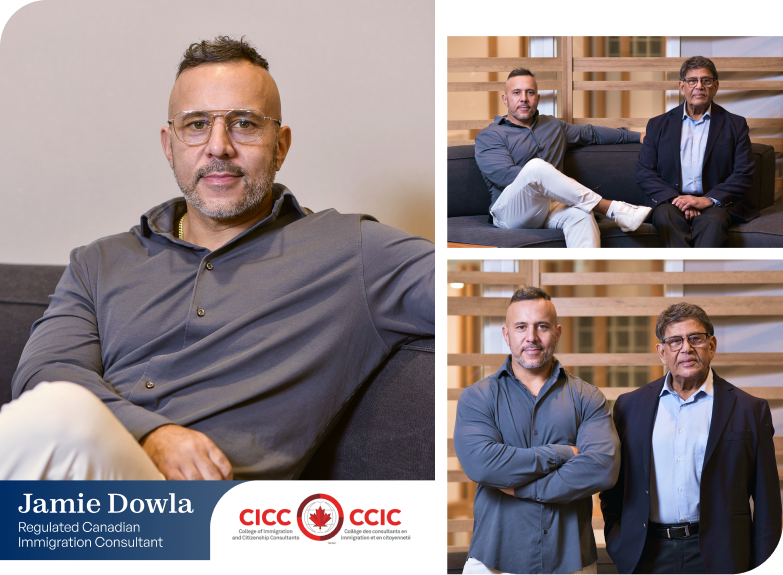 Testimonials
Our Canadian Immigration Success Stories
Sanifor Plummer-lennon
I can't express enough how appreciative I am of Cando Immigration for taking my family through our difficult case until we are now Permanent Residents. Jamie was so down to earth and easy to talk to all the time even when I was not calm, he was calm kind, and assuring. Ash, you are amazing, efficient, thorough, and always accessible. Cando Immigration is lucky to have someone like you who never procrastinates. If the phone rings and you don't get him that means he is not near the phone but he will definitely return your call. Cando will make the effort to take your case to the end I can assure you if they can, no one else can. Thank you, Jamie, and your wonderful team.
Brooke San Jose
We are a family of 3, half way around the world who got BC PNP nomination in 3 months, received our work visas within 6 months and became Permanent Residents in 18 months. Jamie, Andrea and Terri, and the whole team are all professionals, courteous, understanding, super responsive, have THE great knowledge and are truly AMAZING. Glad I took the leap and entrust CANDO IMMIGRATION SERVICES everything. I have to mention that our transactions were done just by E-mail! Don't hesitate to TRUST JAMIE, TRUST CANDO IMMIGRATION SERVICES. We can never thank you enough Jamie.
Dalwinder singh
I would definitely recommend Cando immigration. Ash was very understanding and listened to all my concerns and took his time to explain everything to me in detail. Everyone at Cando is very informative and knows what they're doing. Very professional and easy to reach. If you want an easy-to-follow immigration process, Cando is the way to go!
Stephanie Huff
Jamie and the staff at Cando were very helpful and professional throughout our entire process. They have payment plans available so that you aren't paying one large sum at once, with reasonable terms. Jamie was available by phone or e-mail anytime I had a question regarding our permit and was always very kind in answering my questions. I highly recommend using Cando services to ensure you have smooth entry into Canada.
Joshua Korten
Last year my wife, Hannah, had to go through the immigration process after our wedding. We found Jamie and the team at Cando to be very professional, knowledgeable, and efficient. On more than one occasion Jamie gave us good advice, extra documentation for travels, and calmed our nerves when we weren't sure if we had all the papers/following all the rules, etc. Yes, you have to pay for their services. But the peace of mind(especially in these weird times) knowing that your loved ones' immigration process is safe and sound in their hands is absolutely worth it. Will be having many more conversations with them in the future as the In Laws now need some direction with immigration :)
Mohit Mehta
I am very grateful to Cando Immigration. Especially to Jamie and Nickole on how they help me to change my visa status from visitor to work. If you are new to Canada or have been here for a time and looking for guidance on your next steps. These people will have your BACK and help you accomplish your goals! Of particular Jamie ! He is the best of best! Professional, courteous, knowledgeable. I highly recommend Cando immigration.
Sheila
I can't thank the people at Cando Immigration enough for their help over the last two years. They made the process easy and effortless. I can't recommend Cando Immigration enough especially Terri and Jamie who were the most helpful and understanding throughout everything. The best decision I made hiring the services of this team to help me gain my PR. I will definitely be seeking their help when it comes time to apply for citizenship.
Joshua Rowe
I'd like to say a huge thank you to both Jamie Dowla and Betsy Tse! I have been working with Betsy and Jamie over the last 4 months, looking into all the possibilities of visa extension and PR and they have been incredibly helpful. Their knowledge of the system/process is amazing and I felt like I was in great hands! I have postponed the process for now but will definitely be returning to Cando in the future!
MAMA vs EMMA
When I found Cando Immigration Services, It was my last resource. Cando was recommended to me by a friend who told me that at Cando I was going to be able to do my permanent residency and they were right. Even though they are located in Kelowna, BC and I live in Surrey BC, I was able to email my case to the lawyers and right away they got back to me. Before I found Cando, I had been to other immigration lawyers that said that there was nothing left for me to do and that I had to go back to my country. They were also asking for huge amounts of money to work on my case and they didn't have any guarantees. When I went to Cando, right away they were extremely proactive and money was not brought up as an issue. They took genuine care of my case and treated my family and I with kindness. They never took advantage of us in monetary terms. The costs were reasonable and they helped us with every single little detail. We always felt like we were in good hands! Cando successfully helped us with our LMIA, work permits, ETA
'
s and permanent residency. They have also offered to assist us with our citizenship (when we are permitted to get one) We were so thankful a manageable payment plan was available to us to keep us from feeling overwhelmed. I can truly say that at Cando, they are people that really care for others. When you are going through an immigration process, it
'
s long and stressful and they always found a way that gave you hope. I really believe that things happen for a reason, and in this case, it was finding Cando! They took on our case with a passion and because of their commitment, we were successful! I am forever grateful to Jamie and his team for all their hard work. Without them, we would never of been able to continue our lives here in Canada. I highly recommend this company for any immigration matters. I assure you, you won't regret it! Nubia O. L.
Funda Shark
Simply put in a few words, Cando Immigration Services is a professional, reliable and experienced firm dealing with all kinds of Canadian immigration applications. They were quick, precise and easy to work with. I would recommend anyone in Canada to not look any further if they are in need of professional help with their immigration applications. Shoutout to our case manager Ashraf Islam for working with us closely and always maintaining a professional work attitude!
Rymel Paungan
Very honest and professional Immigration Consultants, straight shooters and took care of us like a family. Helped a lot of my relatives & friends too get established here in BC Canada. Thank you Marshall and Jamie! More power to your company!!!
Tim Howard
Without a question the best team for immigration! Had a great experience working with them for my residency and will for sure use them for my citizenship. answered all my questions and worries and treated me and my family like their own! thank you so much!
Desmond Baron
The whole team at Cando have been honest, helpful and understanding. I am impressed with their 'old school treatment' of us and others. Even financially they were understanding and very helpful. I am still using their services for my extended family and continue to recommend them to others. Thank you again.
Kevin Jackson
My wife and I give Rave reviews to Cando Immigration! Jamie and Ash made the immigration experience feel like a Fun Family Adventure with a very happy ending. Permanent Resident in less than one year. Exceeded our expectations! We strongly recommend you turn your immigration process over to Jamie Dowla and his team. You will be very glad you did!!
Veraalida harahap
My husband and I had a rare situation. My husband applied for Canada permanent resident while he was in the USA and contacted Marshall Dowla for assisting our case. During consultations with him were very great. He is very honest, friendly, and open for options. PR rules got changed and we became very nervous. The business manager, Ash Islam assisted us and handled our case very well. He's very helpful and never gave us a headache. He never failed to follow up the requirements we needed and responded promptly anytime we had any questions and concerns. We received our PR card we were so grateful we had Cando for assisting us. We highly recommend Cando, incredibly professional and knowledgeable.
explore
Learn About All of the Great Things
Canada Has to Offer!
BLOGS
Canadian Immigration News, Tips, and Resources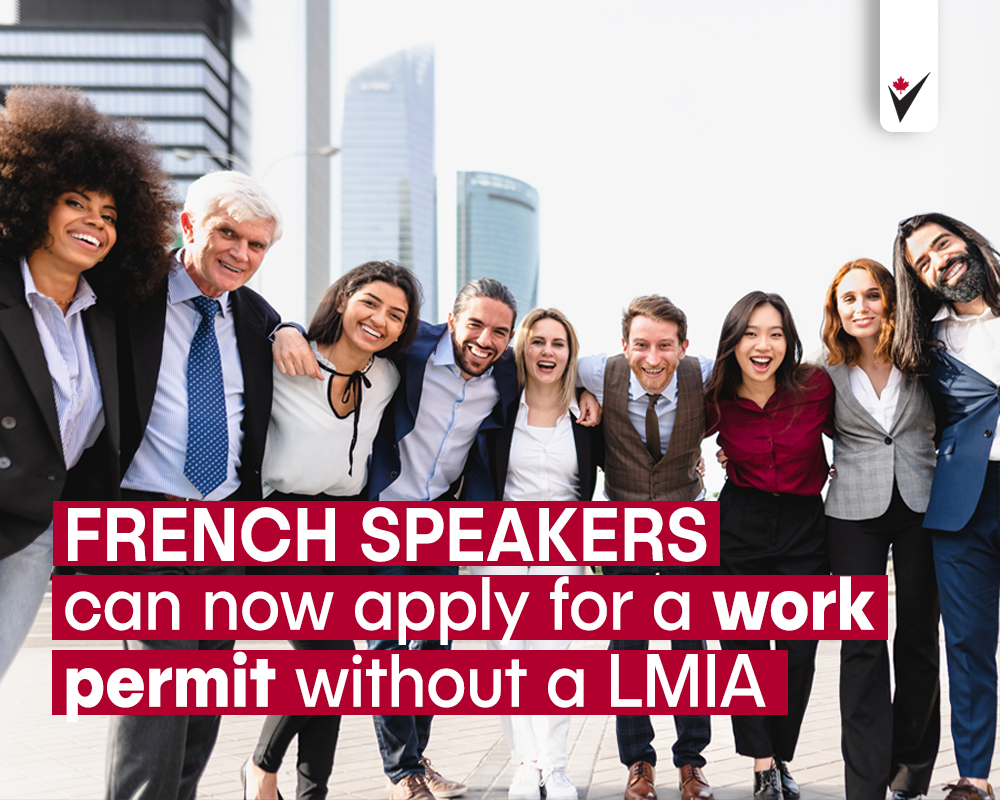 Jun 19, 2023
Are you interested in working in Canada? We have fantastic news! The Government of Canada has introduced a new policy that enables individuals to secure employment without needing a Labour Market
read more
View More Blog Posts
Locations
Find Your Licensed Immigration Consultant
Wherever You Are Located
We assist clients across Canada and internationally. See the countries below to find your regulated Canadian immigration consultant.